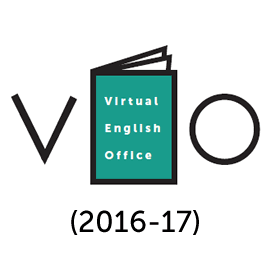 Virtual English Office (2016-17)
The English Team at Herts for Learning is continually developing suites of bespoke resources - including fully resourced schemes of work with detailed short term plans - to support your teaching of the new GCSE English Language and Literature examinations set by OCR, AQA and Eduqas.
Resources may be purchased by subscribing to the Virtual English Office for the annual subscription of £150 (ex VAT). 
All the schemes and resources published during this period will be available to download from the Herts for Learning website as they are released.
The schemes available for 2016-17 will be:
GCSE Creative Writing Using Image (available now)

An Inspector Calls (available from end of September 2016)

Unseen Poetry (Autumn term 2016)

Pre-19th Century Prose – Paper 1 Style Practice (Autumn term 2016)

Paper 2 Reading and Writing Practice Resources (Spring term 2017)

Animal Farm (Spring term 2017)

Revision Guides/Resources (Spring term 2017)

The Sign of Four (Summer term 2017)

Blood Brothers (Summer term 2017)

Lord of the Flies (Summer term 2017)
All these schemes will also be available to purchase individually at the cost of £25.00 (ex VAT) per scheme from the HfL shop as they are published.
£150.00 annual subscription (ex VAT)
A discounted rate is available for HfL shareholder schools.
£0.00 (ex VAT)
£0.00 (ex VAT)