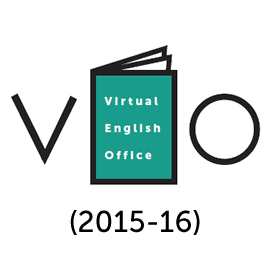 Virtual English Office (2015-16)
To meet the demands of the changes to the secondary English curriculum at KS3, GCSE and A-Level, the English Team at Herts for Learning have developed a suite of bespoke resources including fully resourced schemes of work with detailed short term plans.
These are suitable for preparing GCSE students to take examinations set by OCR, AQA and Eduqas.
The resources are available through a web subscription service and include:
The Strange Case of Dr Jekyll and Mr Hyde
Macbeth
Romeo and Juliet
A Christmas Carol
Transition Scheme for Year 9: Heroes
The Pen is Mightier - transactional writing scheme
Reading resources for KS3
Secondary schools subscribing to the Virtual English Office have access to a wide range of new resources, not previously available, all of which can be downloaded from the Herts for Learning website.
Schools are charged an annual subscription fee and are able to download all of the resources published during the period.
 £150 annual subscription (ex VAT)
A discounted rate is available for HfL shareholder schools.
£0.00 (ex VAT)
£150.00 (ex VAT)