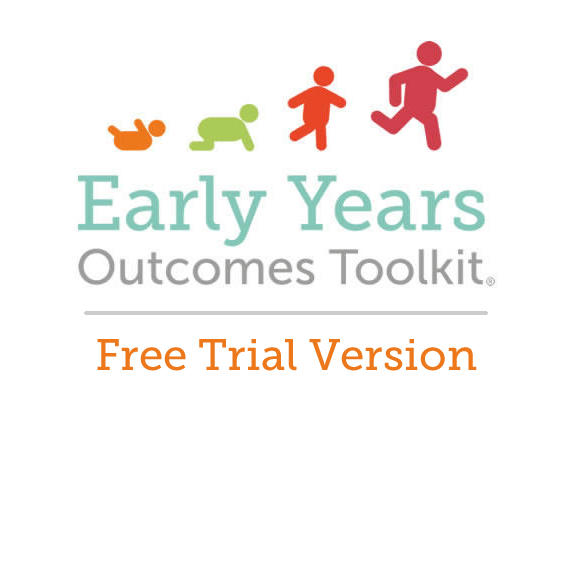 Early Years Outcomes Toolkit (EYOT) - Free Trial Version
The Early Years Outcomes Toolkit is an essential tool that enables practitioners, leaders and managers in PVI settings, and non-SIMS using schools, to track and analyse the progress of individuals and groups of children in the Early Years Foundation Stage.
The Toolkit
demonstrates progress across the prime & specific areas of learning
tracks individuals and cohorts from entry across the Foundation Stage, building up a history of development and progress
identifies which 'typical development band' children are working within
shows whether cohort or individual achievement is below, within or beyond age related expectation
calculates cohort attainment (%) and measures steps of progress
28-day Free Trial
This fully-featured free trial will enable you to record details for up to 15 children and run the various reports available. If you choose to upgrade to the full version the data entered so far, including all configuration options chosen, will be available, enabling you to carry on from where you left off.  The trial period will commence from the first time you launch the Toolkit after installation.
On ordering the Free Trial, you will be emailed a link to download the installation file and User Manual, which will guide you through every step of setting up and using the Toolkit.
Full Version
If you have already installed the Free Trial and are looking to purchase the Full Version of the Toolkit, please visit Early Years Outcomes Toolkit (EYOT) - Full Version, where you will find pricing information.
System requirements
Local installation of Office 2007 or later (excludes Starter edition)
Windows 7 or later
Please note: The Toolkit is not currently supported on macOS devices.
Note
If you are purchasing the Toolkit on behalf of a PVI setting, e.g. as their lead agency or associated school, please ensure that you use their details as the Delivery Address on this order. If you are purchasing for multiple settings on the same order, please email their details to resources@hertsforlearning.co.uk, with your order reference, so that we can ensure the payment is allocated to the correct settings when the order forms are received.
£0.00 (ex VAT)
£0.00 (ex VAT)