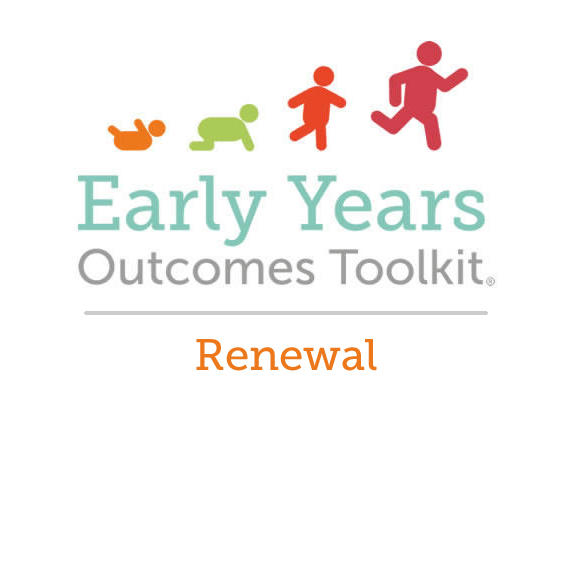 Early Years Outcomes Toolkit (EYOT) - Annual Subscription Renewal
This option is for customers that have already purchased the Early Years Outcomes Toolkit (EYOT).  If you have not previously done so, please visit Early Years Outcomes Toolkit (EYOT) - Full Version
Annual subscription
The annual subscription will enable you to continue to receive updates to the Toolkit and receive email support.
If you would prefer to pay for your annual subscription automatically by Direct Debit, please contact us at resources@hertsforlearning.co.uk.
Price
The price is dependent on the size of Toolkit you are currently licensed for.
To avoid any delay in service please ensure that you select the correct size.
| Toolkit Size | Number of children on roll (in the EYFS) | Annual Subscription* (for updates and support) |
| --- | --- | --- |
| 1 | 1-50 | £35 |
| 2 | 51-100 | £45 |
| 3 | 101+ | £55 |
* prices exclude VAT
Upgrading
If you would like to upgrade your Toolkit at the point of renewal you will need to purchase an upgrade to your initial Toolkit before renewing your subscription, so please email resources@hertsforlearning.co.uk.
Please note: Hertfordshire settings/schools can upgrade for free, as it is covered by the co-sponsorship arrangement between Herts for Learning and Hertfordshire County Council Childhood Support Services.
£0.00 (ex VAT)
£0.00 (ex VAT)